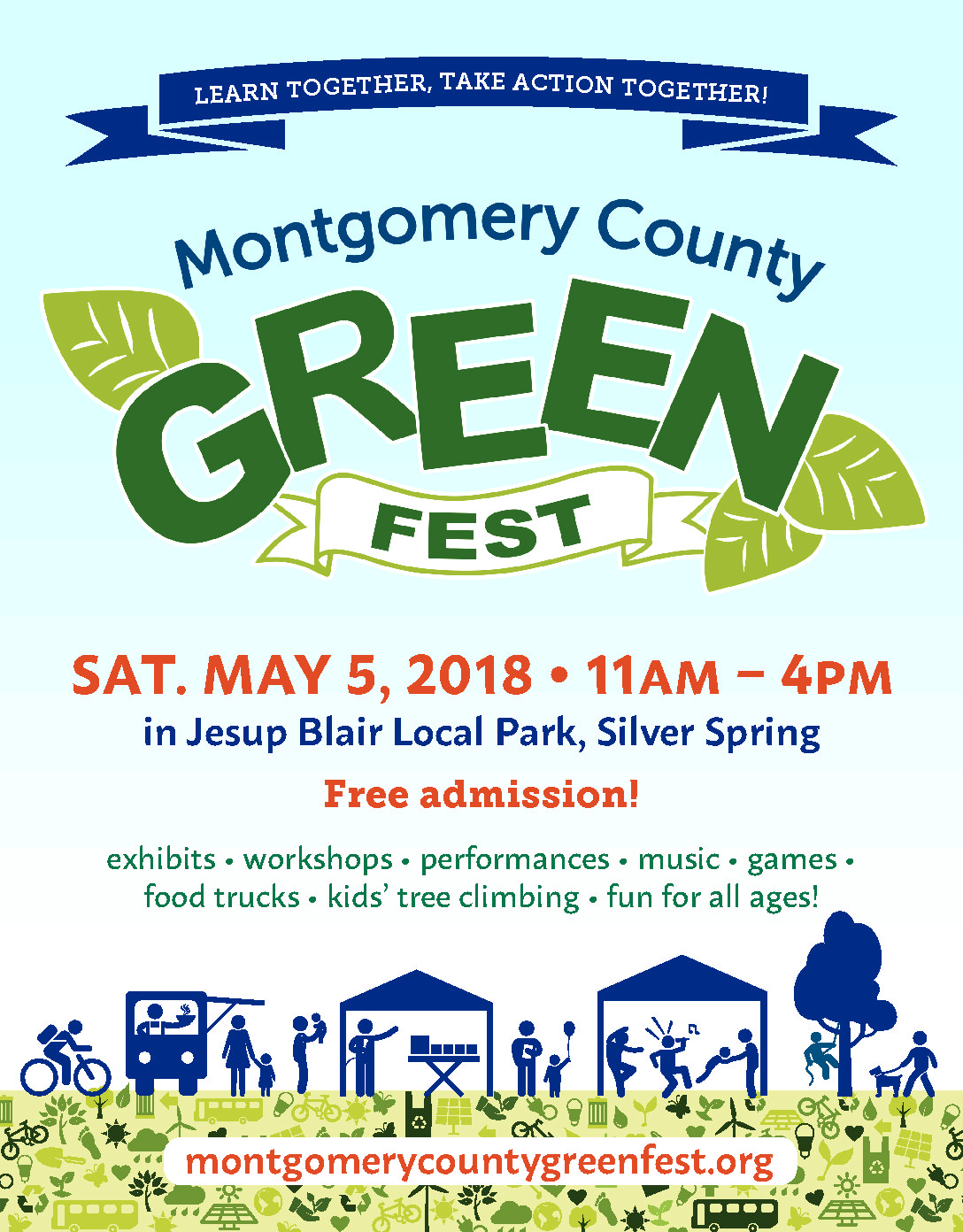 About the Montgomery County Greenfest
A one-day festival focused on the people and environment of the County!
The Montgomery County GreenFest is back in Silver Spring!
For 2018, we're returning to Jesup Blair Local Park and Montgomery College TP/SS!
The GreenFest committee in the planning stages now, but expect DIY workshops, exhibitors, demonstrations, and entertainment. If you have ideas for GreenFest, let us know on our Contact Us page.
About GreenFest
GreenFest is the largest, annual environmental festival in Montgomery County, MD. A free event, GreenFest is a chance for residents, businesses, nonprofits and neighbors, to come together, share ideas and learn. Plus GreenFest has tons of fun activities for the whole family from kids tree-climbing to music and exhibitors.
We hope you'll join us May 5th!